Please send email to info@bone-ultrasound.org to publish a News on this page.
2018
A glimpse at ongoing basic science research in 2018: communications at IEEE IUS and Autumn ASA Meetings. Read more
New reports of clinical studies and recent reviews:
Pulse-echo ultrasound method for detection of post-menopausal women with osteoporotic BMD. Read more
Associations between radius low-frequency axial ultrasound velocity and bone fragility in elderly men and women. Read more
Quantitative Ultrasound and the Management of Osteoporosis. Read more
Quantitative ultrasound assessment of cortical bone properties beyond bone mineral density. Read more
2018 Update of the recommendations for diagnosis and management of osteoporosis by the Scientific Advisory Board of the European Society for Clinical and Economic Aspects of Osteoporosis (ESCEO) and the Committees of Scientific Advisors and National Societies of the International Osteoporosis Foundation (IOF).
European guidance for the diagnosis and management of osteoporosis in postmenopausal women. Read more
Ongoing ultrasonic assessment of children's bone in Japan. Read more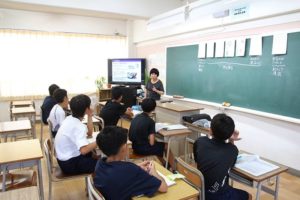 A major grant for "Ultrasound bone imaging method and device" in China. Read more
Prof. Dean Ta (Fudan University, China), a member of the BoneUS Board, has been elected as the Vice President of the Acoustic Society of China. Link (in Chinese) Read more
WAVE IN – WAVE OUT. Long night of the sciences of Berlin and Potsdam presents axial transmission to public. Read more
Fréjus (France) was chosen to organize the next workshop of the BoneUS Society in June 2019. While the 2017 European Symposium on Ultrasonic Characterization of Bone (Germany) was organized jointly with the International Bone Densitometry Workshop (IBDW), it was decided to have separate conferences in 2019 and possibly a joined conference again in 2021. The workshop changes name and becomes ISUCB (International replaces European) to acknowledge the world-wide audience of the ESUCB conference series. The 8th ISUCB will take place in Fréjus (France) on June 24-26, 2019. Save the date ! Read more
IBDW becomes the International Workshop on Quantitative Musculoskeletal Imaging (QMSKI). The 22nd edition will be held in Canada in February 2019. Read more
Georges Van der Perre, a pioneer in the study of bone vibration and monitoring of healing with ultrasound passed away in Leuven on September 14, 2017. Read more
Two bone QUS devices recently received FDA clearance. Read more
Standardization of bone QUS devices in Japan. Read more
A panel of experts recommends against the use of Low intensity pulsed ultrasound (LIPUS) for bone healing. Read more
The international Osteoporosis Foundation (IOF) issues the First Edition of the Compendium of Osteoporosis. Read more
2017
August, 2017: BoneUS has been officially registered
The kick-off meeting for the foundation of BoneUS was held in June 2017 during the 2017 IBDW/ESUCB meeting and the board was elected.